Quick and Tasty Grilled Asparagus Recipe
Recipe
| | | | |
| --- | --- | --- | --- |
| Servings: | For: | This Recipe Is: | Featuring: |
| 4 | Side | Gluten Free, Vegan, Vegetarian | Cook's Delight® Roasted Garlic Concentrate VG-776 |
Ingredients
12 stalks of asparagus
1 tbsp olive oil
1/8 tsp of Cook's Delight® Roasted Garlic Concentrate
Cook's Delight® Roasted Garlic Flavor Concentrate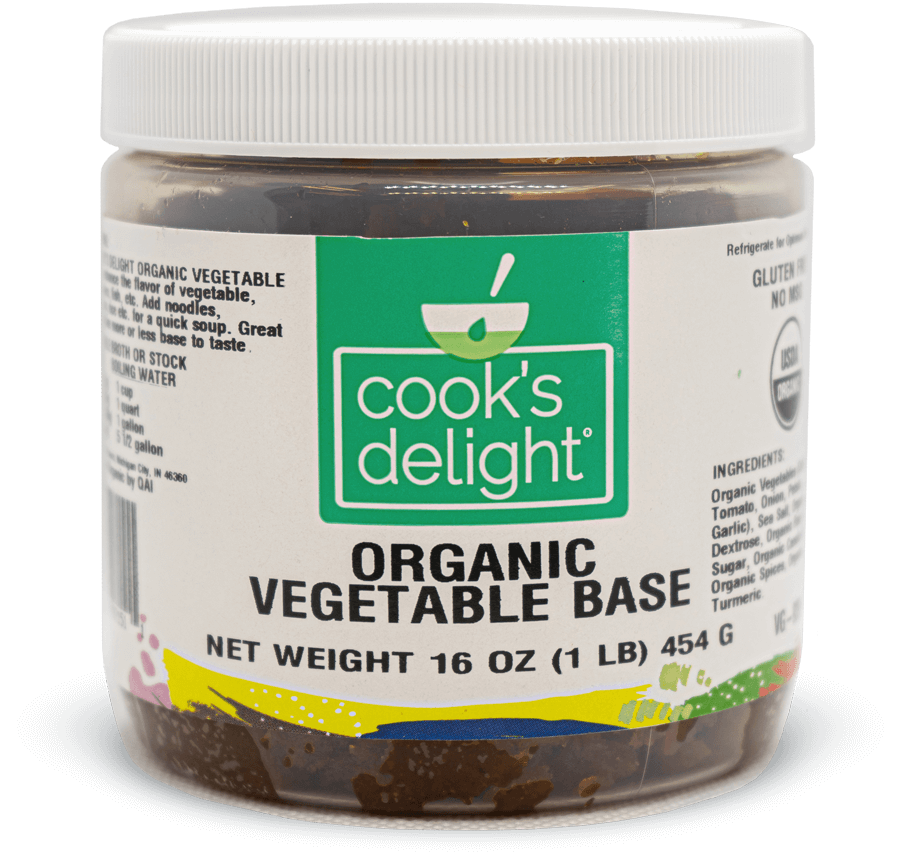 Cook's Delight® Organic Vegetable Soup Base
Step 1
Wash asparagus and trim the bottom of each stalk.
---
Step 2
Place asparagus on a piece of foil large enough that it can be sealed tightly for grilling.
---
Step 3
In a small container, combine olive oil with Cook's Delight® Roasted Garlic Concentrate. Stir together to blend flavors. Concentrate may not dissolve all the way, which is fine.
---
Step 4
Pour over asparagus and seal foil.
---
Step 5
Grill until asparagus reaches desired tenderness, turning occasionally on grill.
---
Step 6
Serve and enjoy!