Pasta with Artichoke Hearts, Black Olives and Zucchini Recipe
Recipe
| | | | |
| --- | --- | --- | --- |
| Servings: | For: | This Recipe Is: | Featuring: |
| 4 | Lunch | Gluten Free if appropriate pasta is used, Vegetarian, Vegan | Cook's Delight® Roasted Garlic Flavor Concentrate VG-776 |
Ingredients
2-3 Tbsp olive oil
1 medium onion - chopped
1 – 6 oz can black olives - sliced
3 – 14.5 oz. cans diced tomatoes or 3 large tomatoes - blanched and chopped
2 to 3 tsp dried oregano leaves
1 – 14 oz can artichoke hearts
4 tsp Cook's Delight® Roasted Garlic Flavor Concentrate
1 small zucchini - peeled and chopped
pasta
Cook's Delight® Roasted Garlic Flavor Concentrate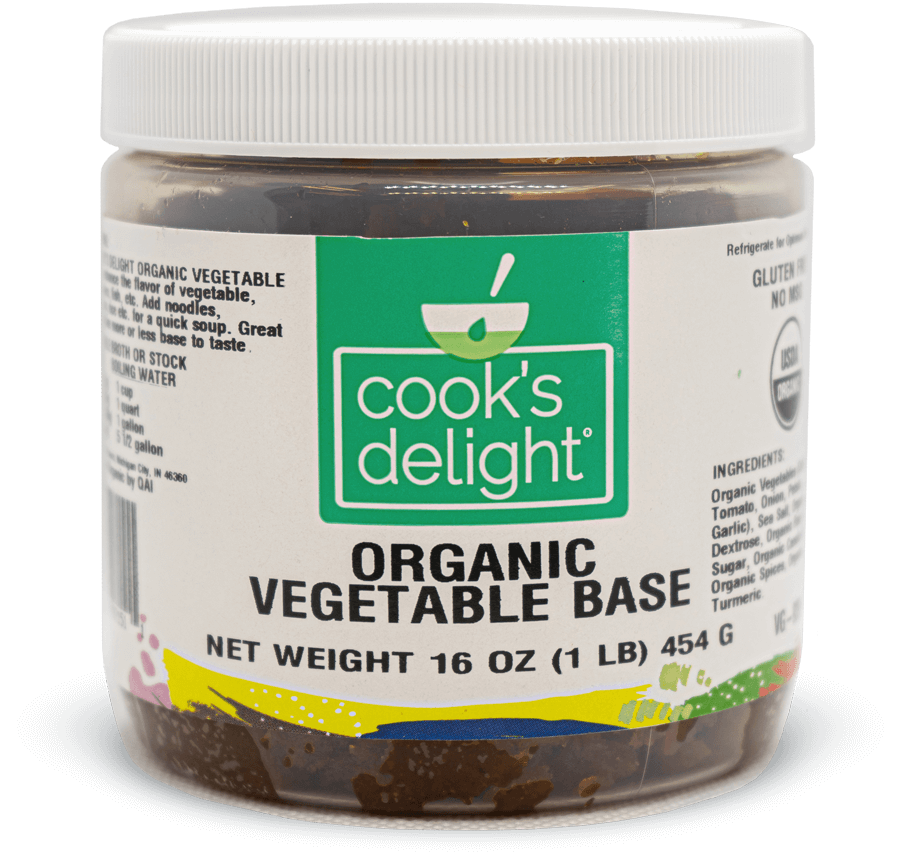 Cook's Delight® Organic Vegetable Soup Base
Step 1
Boil water with 2 teaspoons of Cook's Delight® Roasted Garlic Concentrate. Add pasta and cook as directed. Drain and set aside.
---
Step 2
While cooking pasta, heat olive oil in heavy large skillet over medium heat. Add onions and remaining garlic base. Sauté until tender, 5-8 minutes.
---
Step 3
Add artichoke hearts and zucchini to skillet. Cook until softened, about 5 minutes.
---
Step 4
Add tomatoes, black olives and oregano to skillet. After heated simmer 10 minutes.
---
Step 5
Serve over cooked pasta.