Broccoli Cheddar Soup Recipe
Recipe
| | | | |
| --- | --- | --- | --- |
| Servings: | For: | This Recipe Is: | Featuring: |
| 4 | Lunch | Easy-to-make | Cook's Delight® Organic Vegetable Soup Base VG-939 |
Ingredients
4 tbsp butter
1 3/4 lbs fresh chopped broccoli
2 medium chopped onions
2 chopped carrots
1/4 tsp freshly ground black pepper
1 large minced garlic clove
3 1/2 tbsp all-purpose flour
5 cups Cook's Delight® Vegetable Soup Stock (combine 4 tsp Cook's Delight® Organic Vegetable Soup Base with 5 cups boiling water)
1/2 cup half and half
1 cup shredded cheddar cheese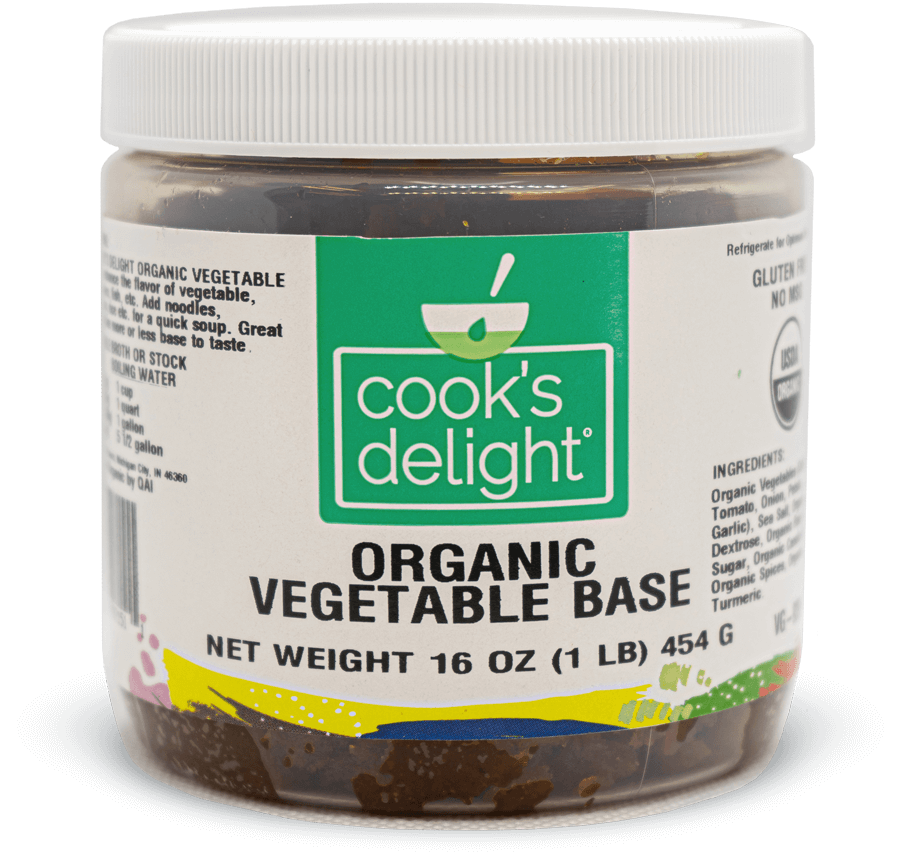 Cook's Delight® Organic Vegetable Soup Base
Cook's Delight® Supreme Chicken Soup Base
Step 1
Melt 4 tbsp butter in medium pot over medium-high heat.
---
Step 2
Add broccoli, onion, carrot, pepper and garlic and saute until onion is translucent, about 5-6 minutes.
---
Step 3
Add flour and cook for 1 minute, until flour is blonde color.
---
Step 4
Add soup stock and bring to a boil. Simmer uncovered until broccoli is tender, about 13-15 minutes.
---
Step 5
Turn down burner to low heat and add half and half and cheddar cheese.
---
Step 6
Puree soup with an immersion blender.
---
Step 7
Serve the soup hot.