Butternut Squash and Shrimp Soup Foodservice Recipe
Recipe
| | | | |
| --- | --- | --- | --- |
| Servings: | For: | This Recipe Is: | Featuring: |
| 4 | Dinner | Gluten Free | Cook's Delight® Organic Vegetable Soup Base VG-939 |
Ingredients
1 lb shrimp (peeled - deveined and thawed - can use thawed pre-cooked shrimp)
2 - 1/4 tsp Cook's Delight® Vegetable Soup Base VG-839
3 cups water
1 medium yellow onion - diced small
2 tbsp finely chopped fresh sage leaves
1/2 large butternut squash
1/8 tsp cayenne pepper
1/4 cup sour cream
2 tbsp butter - unsalted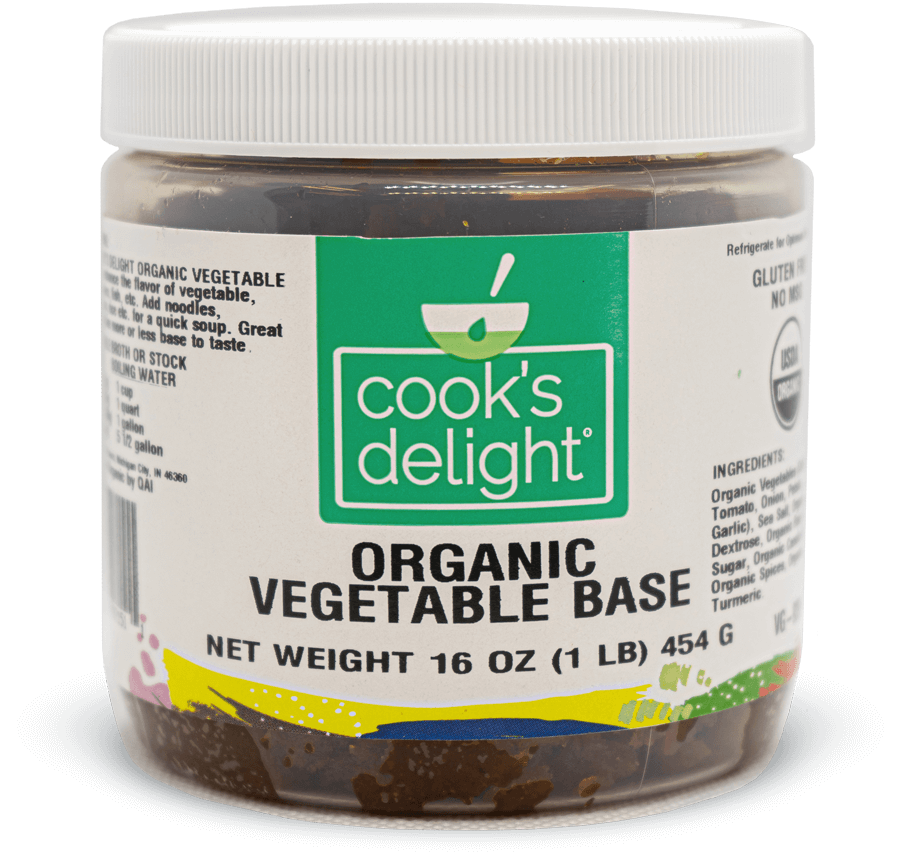 Cook's Delight® Organic Vegetable Soup Base
Cook's Delight® Supreme Shrimp Soup Base
Step 1
Bring water to boil and add Cook's Delight® Vegetable stock base. Stir to combine then set stock aside.
---
Step 2
Cut squash into 1/2 inch pieces and set aside.
---
Step 3
In a pot, melt 1 tbsp butter over medium heat. Add shrimp and cook until opaque throughout. If using pre-cooked shrimp, heat in butter. Remove, set aside and cover with foil.
---
Step 4
On medium-high heat, add 1 tbsp butter to same pot and melt.
---
Step 5
Add onion and chopped sage and cook until onion is softened, about 8 minutes.
---
Step 6
Add squash, cayenne pepper and vegetable stock to the pot. Bring to a boil.
---
Step 7
Reduce heat and simmer until squash is tender, about 20 minutes.
---
Step 8
Transfer half the mixture to a blender. Add sour cream and puree until smooth (use caution with hot liquids). Return to pot along with shrimp; stir to combine.
---
Step 9
Serve and enjoy!
Watch how easy it is to make 8 oz of soup stock for pennies per serving!
To make 3 cups of vegetable stock combine 2 – 1/4 tsp Cook's Delight® vegetable stock base with 3 cups of boiling water.
Each 1 pound container of Cook's Delight® soup base makes the equivalent of 22 – 32 oz boxes of liquid stock.
Why pay for water?