Cold Cucumber Soup Recipe
Recipe
| | | | |
| --- | --- | --- | --- |
| Servings: | For: | This Recipe Is: | Featuring: |
| 4 | Lunch | Gluten Free, Vegetarian | Cook's Delight® Vegan Supreme Chicken Style Soup Base VG-174 |
Ingredients
1 lb chopped cucumber
2 tbsp butter or margarine
1/4 cup chopped green onion
1 quart Cook's Delight® Vegan Supreme Chicken Style Soup Stock (mix 4 tsp Cook's Delight® Vegan Chicken Style Soup Base with 1 quart of boiling water)
1 tsp wine vinegar
1/2 tsp dill weed
1/2 cup sour cream
Pepper to taste
Cook's Delight® Vegan Supreme Chicken Style Soup Base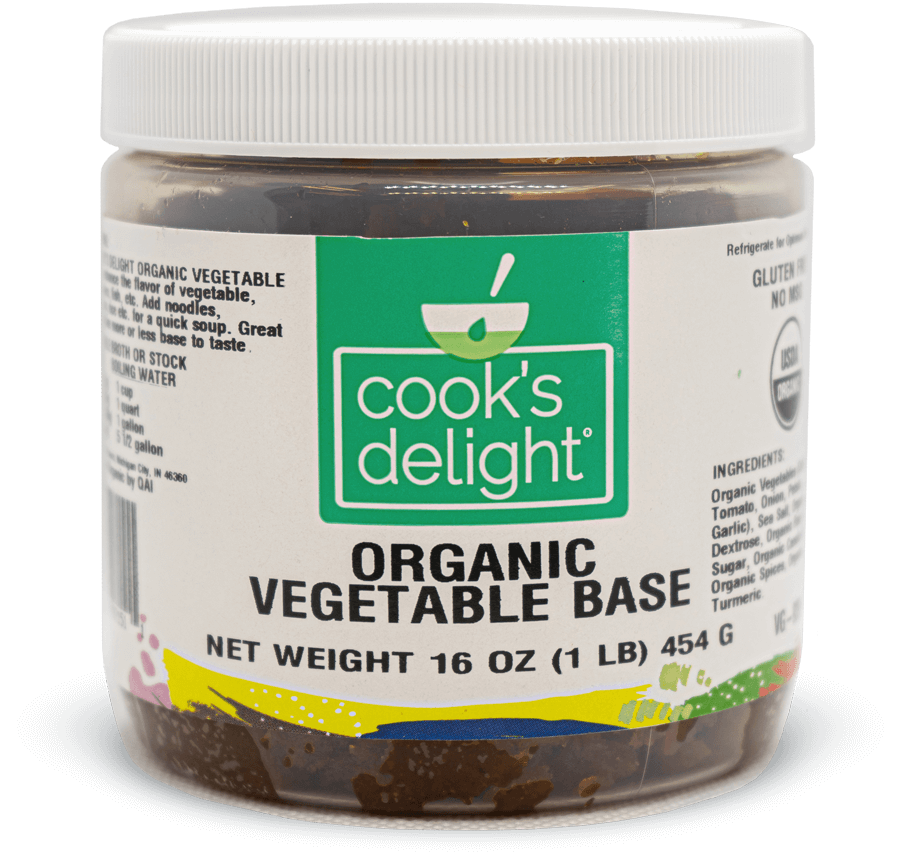 Cook's Delight® Organic Vegetable Soup Base
Step 1
Peel cucumber and chop in 1/2 inch chunks.
---
Step 2
Melt butter or margarine in large, heavy saucepan. Stir in onions and sauté for two minutes. Add cucumber, Cook's Delight® Vegan Chicken Style Soup Stock, vinegar and dill weed. Bring to a boil.
---
Step 3
Simmer uncovered for 20 minutes. Cool.
---
Step 4
Puree in blender. Stir in sour cream and chill for several hours.
---
Step 5
Serve with a teaspoon of sour cream and some chopped cucumbers for garnish.