Vegan Garbanzo Bean Salad Recipe
Recipe
| | | | |
| --- | --- | --- | --- |
| Servings: | For: | This Recipe Is: | Featuring: |
| 8 | Lunch | Gluten Free, Vegan, Plant based | Cook's Delight® Organic Vegetable Soup Base VG-939 |
Ingredients
2 – 15 oz cans garbanzo beans - drained
1/4 cup red onion - chopped
4 garlic cloves - minced
2 plum tomatoes - chopped
2 medium potatoes - peeled and quartered
2 tsp Cook's Delight® Vegan Vegetable Soup Base
1 cup cilantro - chopped
1/4 cup + 2 Tbsp olive oil
2 Tbsp lemon juice
salt and pepper to taste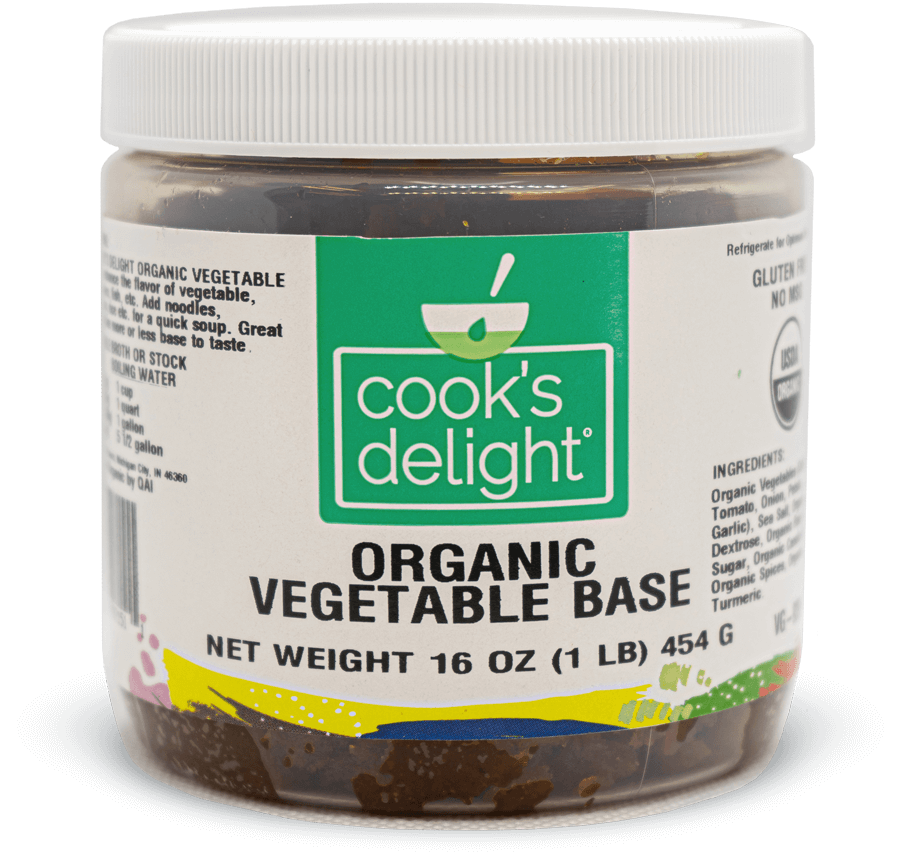 Cook's Delight® Organic Vegetable Soup Base
Cook's Delight® Vegan Vegetable Soup Base
Step 1
Place potatoes in a pan and cover with water. Add 2 teaspoons of Cook's Delight® Vegan Vegetable Base.
---
Step 2
Bring water to a boil and boil potatoes until they are softened but not falling apart. About the consistency for potato salad. Drain and let cool.
---
Step 3
Cut potatoes into small pieces about the size of the garbanzo beans.
---
Step 4
In a large bowl, combine all ingredients including potatoes.
---
Step 5
Chill for a minimum of 2 hours before serving. Taste and adjust seasoning.
---
Step 6
Can be made the day before and refrigerated.